Aloha From Jeanette and Solana!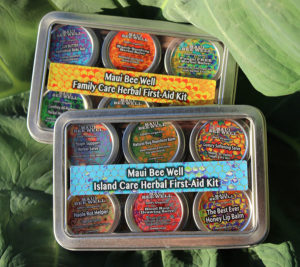 Introducing  Maui Bee Well Island Care first-aid Kit and Family Care First-Aid Kit!!!! 12 different .5 oz salves in all. these kits travel easily and are an essential medicine cabinet go to.
Island Care Kit includes:
Staph Support slave
Haole Rot extra strength anti fungal
Bloodroot Drawing salve
Natural Bug Repellant Balm
Luxury Softening Salve
The Best Ever Honey Lip Balm
Family Care Kit includes:
Comfrey All Purpose Healing Salve
Fungal Free Salve
Luv Butter
Pet's Healing Salve
Baby's Healing Salve
Muscle Soothing Salve
Aloha to all my BeeWell fans, This summer has been the summer of expansion for Maui Bee Well. I am excited to share all the great new healing salves and elixirs we have hand crafted for you. While I literally ate, slept & breathed BeeWell 24-7 all summer, there is still so much more to do! I will be sharing some of the salve making process with you in this blog, stay tuned!  Mahalo and a big thank you! Jeanette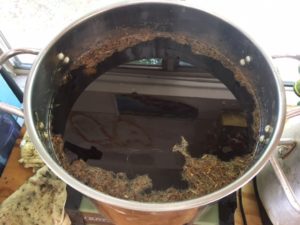 Extracting herbs into olive oil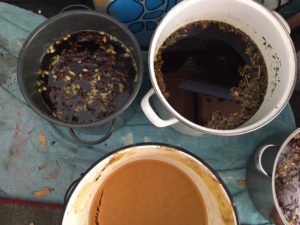 Luxury softening salve & luv butter in the middle of their 30 day extraction…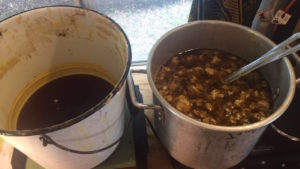 adding the bees wax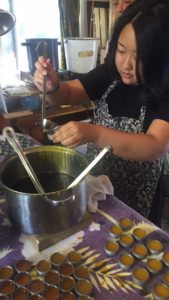 Jackie packaging "the best ever honey lip balm"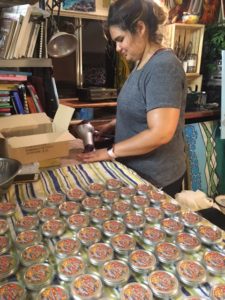 Solana packaging "Luxury softening salve".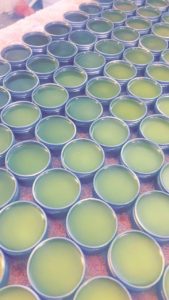 'comfrey all purpose healing salve"